About
I am an observational extragalactic astronomer who specializes in ground- and space-based imaging and spectroscopy.
My research focuses on active galactic nuclei, supermassive black hole mass measurements, black hole scaling relationships, and AGN host galaxies.
For a recent summary of some of the research activities in my group, please see my summer 2021 talk for the International AGN Seminar Series.
Learn More
Contact Info
Email:
bentz (at) astro.gsu.edu
Address:
25 Park Place Suite 605
Atlanta, GA 30303 USA
Professional Memberships
American Astronomical Society (AAS)
International Astronomical Union (IAU)
American Physical Society (APS)
American Association for the Advancement of Science (AAAS)
Public Engagement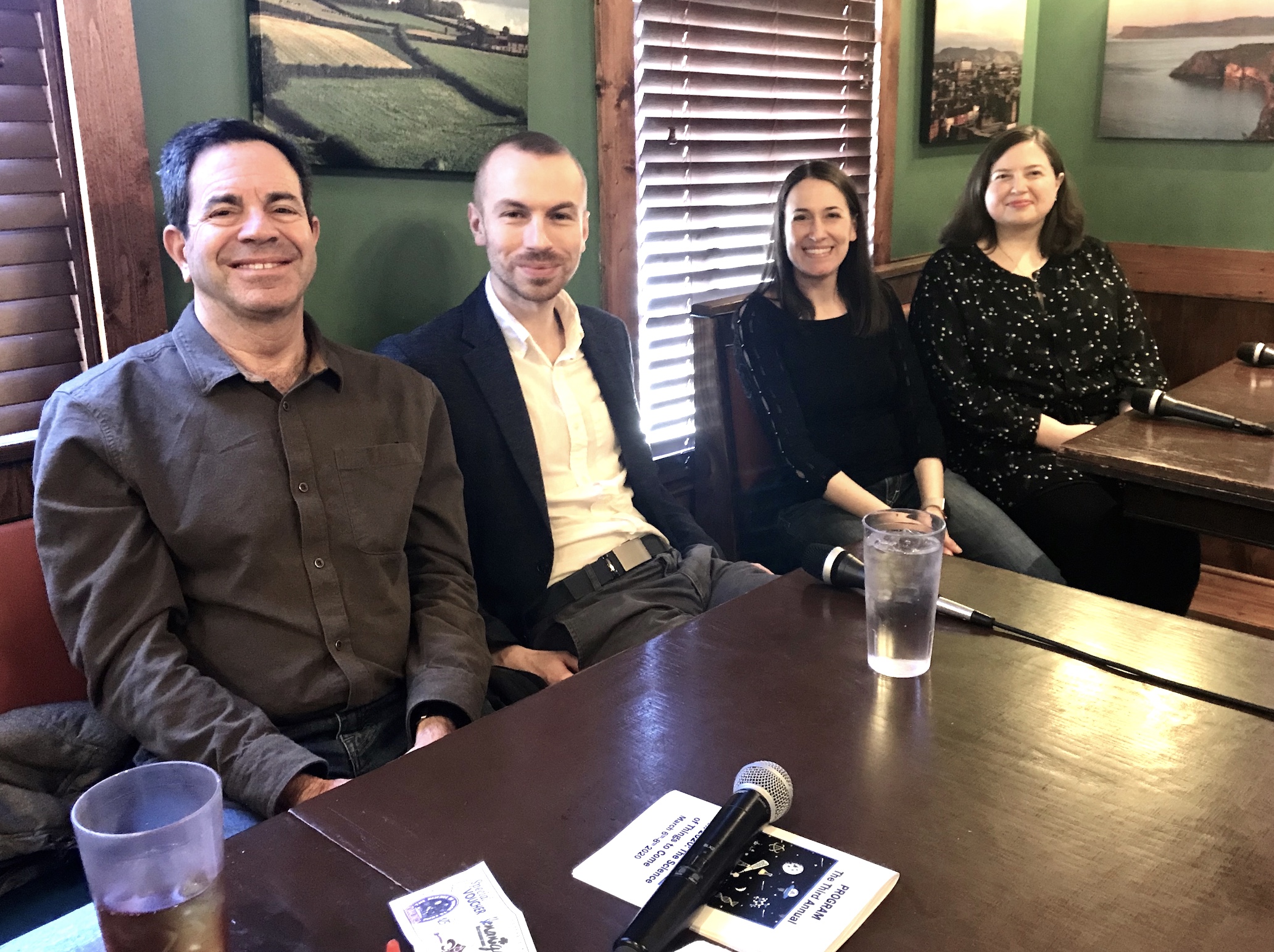 Panel discussion, "Our Universe: A continuous evolution"

2020 Dahlonega Science Festival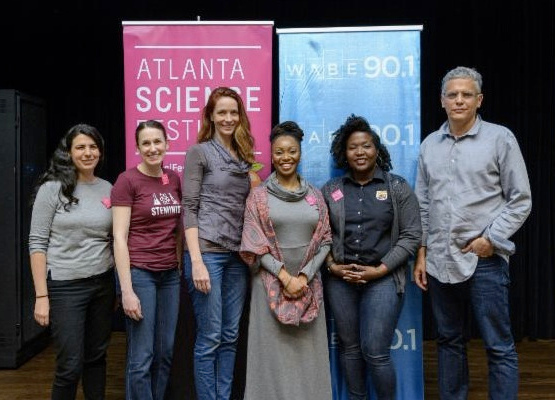 WABE Presents: Ask A Scientist panel discussion and Q&A event

2018 Atlanta Science Festival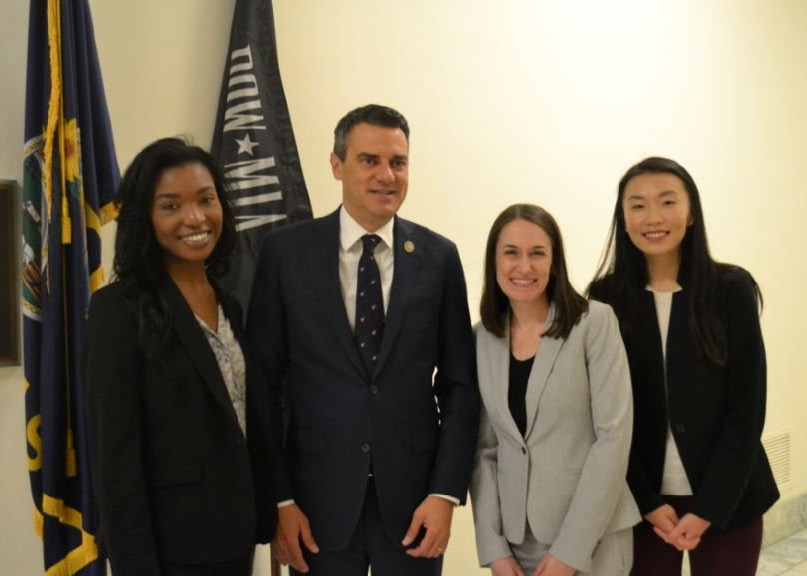 Meeting with Rep. Yoder (R-KS) at the US Capitol

2018 AAS Congressional Visit Day
STEM Gems Interactive Panel Discussion

2018 Atlanta Science Festival
Speaking with Chesley McNeil from Atlanta's 11 Alive on live television

2017 "Out-A-Sight" Total Solar Eclipse Party, Rabun Gap, GA
Panel discussion after screening "Into the Unknown", a documentary produced by Northrup Grumman about the James Webb Space Telescope

2017 Atlanta Science Festival
Equations, Merging Black Holes, and Gravitational Waves discussion about the LIGO discovery of gravitational waves

2016, e-brik Coffee House
Experience
2021 - Present
Georgia State University
Professor of Physics and Astronomy
Notable Service:
AAS Publications Committee, Deputy Chair (2022-2023)
Honors:
Margaret Burbidge Visiting Professorship, UC San Diego (2021)
2016 - 2021
Georgia State University
Associate Professor of Physics and Astronomy
Notable Service:
NASA COPAG Executive Committee (2017-2020)
GSU Physics and Astronomy Executive Committee (2017-2020)
Honors:
Carl R. Nave Award for Outstanding Teaching, GSU Society of Physics Students (2020)
GSU Outstanding Faculty Achievement Award (2019)
College of Arts and Sciences Outstanding Senior Faculty (2018)
2010 - 2016
Georgia State University
Assistant Professor of Physics and Astronomy
Notable Service:
NASA Roadmap Committee (2013)
Honors:
College of Arts and Sciences Oustanding Junior Faculty (2014)
College of Arts and Sciences Dean's Early Career Award (2013)
StateStats.org Top 20 Women Professors in Georgia (2013)
National Science Foundation CAREER Awardee (2013)
2009 - 2010
University of California, Irvine
2007 - 2009
University of California, Irvine
Education
2005 - 2007
Doctor of Philosophy
PhD: Astronomy
The Ohio State University
PhD Advisor: Bradley M. Peterson
Dissertation: "Black Hole Scaling Relationships: New Results from Reverberation Mapping and Hubble Space Telescope Imaging"
Honors: Allan Markowitz Graduate Award for Excellence in Observational Astronomy (2006)
2002 - 2005
Master's Degree
MS: Astronomy
The Ohio State University
Research Advisors: Patrick S. Osmer, Bradley M. Peterson
Honors: National Science Foundation Graduate Research Fellowship (2004)
2nd Place, Mathematical and Physical Sciences, Hayes Graduate Research Forum (2004)
Ohio State University Graduate Fellowship (2002)
1998 - 2002
Bachelor's Degrees
BS: Physics, BS: Astronomy
University of Washington
Honors: Phi Beta Kappa Inductee (2002)
Baer Prize for Undergraduate Excellence in Astronomy (2001)
NASA Space Grant Scholar (1998-2002)