---
Leonardo Paredes (5th year grad)
Office: 1 Park Place, 7th floor, Office 713
Email: lparedes @ astro
Advisor: Todd Henry
Research interests: Multiplicity of nearby Solar-type stars, Exoplanets
Research techniques: Echelle spectroscopy, photometry, high precision radial velocity and data mining
Programming language of choice: Python, IRAF, Virtual Observatory Tools (TOPCAT)
I should be your first stop for: outdoor sports (inline skating), a chess match, your new professional portrait photo and practicar español. Also for, help with data analysis with python and TOPCAT, for Telescopes in Chile, and for a random teaching advice
Hobbies beyond work: Freestyle Slalom Skating (instagram), Chess, Surf, Photography
Random advice for new grad students: Keep your balance! Grad school eats up a lot of your time, but is very important to compensate, so hold on to that thing outside work that makes you happy at the end of the day :)
Favorite places to work outside the office: Ebrik or JavaMonkey coffee shops
Know your neighbors! Leonardo lives in: Decatur



---
Bokyoung Kim (4th year grad)
Office: 25 Park Place
Email: bkim @ astro
Advisor: Sebastien Lepine
Research interests: Kinematics and chemical evolution of low-mass stars in the local Galactic halo
Research techniques: data mining, spectroscopy
Programming language of choice: IDL, Python, and TOPCAT
I should be your first stop for: introduction to IDL, talking about grad life, learning Python together, learning Korean, and having a coffee break!!!!
Hobbies beyond work: taking photos, walking, having a cup of tea/coffee, traveling, reading
Random advice for new grad students: Don't compare yourself with others. Keep on going at your own pace. If you could keep looking and moving forward, you would eventually reach the finish line. :)
Favorite places to work outside the office: Ebrik, Dancing Goats Coffee Bar in Midtown
Know your neighbors! Bokyoung lives in: Sandy Springs



---
Arturo Martinez (4th year grad)
Office: 25 Park Place, room 614
Email: aomartinez @ astro
Advisor: Fabien Baron
Research interests: Stellar evolution and fundamental parameters, image reconstruction
Research techniques: Interferometry, photometry, coding
Programming language of choice: Julia, Fortran
I should be your first stop for: If you want to learn Julia, learning about interferometry, a simple introduction to inverse problems like image reconstruction, if you want me to edit your name/research on the physics & astronomy website (I'm the webmaster)
Hobbies beyond work: Double clicking, attempting to learn new languages (programming or linguistics), collecting novels
Random advice for new grad students: Grad school can be exhausting… Always try to find time for yourself. Don't be afraid to ask questions.
Favorite places to work outside the office: My room at home
Know your neighbors! Arturo lives in: Sandy Springs



---
Aparna V (4th year grad)
Office:1 Park Place, Room 711
Email: aparna @ astro
Advisor: Piet Martens & Stuart Jefferies!
Research interests: Reconnection! Flares, CMEs - predictions, Magnetic fields
Research techniques: Spectropolarimetry & images, images, images!
Programming language of choice: IDL, learning Py
I should be your first stop for: Food, perspective, sustainability, renewable-ness
Hobbies beyond work: Hiking (high altitude enthusiast), cooking, reading, art, plants!
Random advice for new grad students: Avoid polythene at all times. Grad school related: If you're stuck in the 'it's impossible' loop, remember the universe - the big picture.
Favorite places to work outside the office: at home
Know your neighbors! Aparna lives in: Currently Decatur, moving North soon!



---
Alex Yep (4th year grad)
Office:1 Park Place, Room 711
Email: ayep @ astro
Advisor: Russel White, nice guy
Research interests: Young stars, yay!
Research techniques: Spectroscopy, photometry, coding
Programming language of choice: Python!
I should be your first stop for: An introduction to Python. I also love teaching, so ask me any astronomy question you want. :)
Hobbies beyond work: Writing, drawing, painting, cooking, hiking, swimming, petting cats
Random advice for new grad students: If you use Python, use Jupyter Notebook! AKA iPython Notebook.
Favorite places to work outside the office: At home with my boyfriend.
Know your neighbors! Alex lives in: Northwest Atlanta



---
Rachael Merritt (3rd year grad)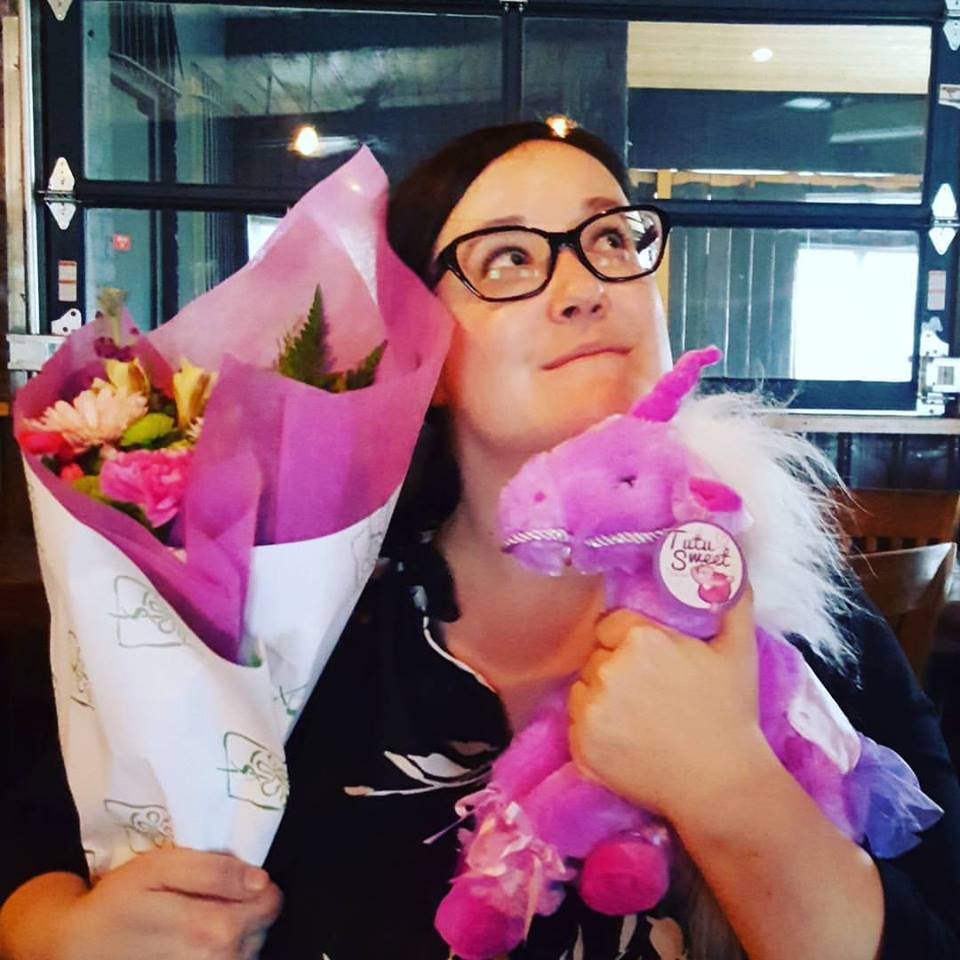 Office: 25 Park Place
Email: merrit @ astro
Advisor: Misty Bentz
Research interests: Active Galactic Nuclei and (removing!) their host galaxies, spectral energy distributions and accretion rates of SMBHs
Research techniques: Spectroscopy, photometry
Programming language of choice: Python (but since I am an ogre coder I should probably be your last resort for any coding problems!)
I should be your first stop for: learning more about Women in Physics, SMBHs, neutron stars, in-depth discussions of cats and corgis, a karaoke buddy!
Hobbies beyond work: Video games, watching Dancing with the Stars, traveling
Random advice for new grad students: Grad school is a job, so choose your 9-5, M-F hours and do your best to stick to them. Maintain your personhood outside of school!
Favorite places to work outside the office: I typically don't work outside the office.
Know your neighbors! Rachael lives in: Washington Park



---
Justin Robinson (3rd year grad)
Office: 25 Park Place
Email: jrob @ astro
Advisor: Misty Bentz
Research interests: AGN host galaxies: gas masses, gas kinematics, distances measurements, baryonic/dynamical/dark matter masses
Research techniques: Spectroscopy, photometry, surface brightness decompositions
Programming language of choice: IDL, Python
I should be your first stop for: Extragalactic stuff, radio astronomy, beer recommendations, movies, happy hours
Hobbies beyond work: Homebrewing, editing, collecting movies
Random advice for new grad students: Ask as many questions to as many people as you can. Be as social as possible, it helps with stress (also gives you an opportunity to vent about classes, research, etc. and explore the fun things around Atlanta)
Favorite places to work outside the office: I try not to.
Know your neighbors! Justin lives in: East Atlanta



---